Regular price
$19.54 USD
Sale price
$22.99 USD
Unit price
per
Sale
Sold out
An Evocative Approach for Self-Care, Self-Understanding, and Inner Healing
By Dr. Paulina Van (author), Dr. Jean Watson (Foreward)
These poems are addicting! The 100 healing narratives which emerged in the form of anaphoric, lyrical poetry will entice you to read each one until you are intoxicated, moved, and soothed by them. The poems are straight from Van's heart and rooted in unspoken life experiences. There is no pretentiousness of passion, no avoidance of truth, and no prevention of feelings. The poems are all about self-realization, self-feeling, self-care, self-beliefs, self-vulnerability, self-consciousness, self-changing, self-improvement, self-control, self-confidence, and ultimately self-love that relies on God's hand. One cannot help but be moved by reading these poems and drawing their energy of strength and love.
Van trusts that sharing herself with unabated transparency may potentiate your healing as it has hers. Although these poems are rooted in her personal life experiences, they might also call forth your own feelings and truths. You, too, can open yourself to the internal conversation these poems might spark, even—or especially—if you can't see where that conversation might lead.
Share
View full details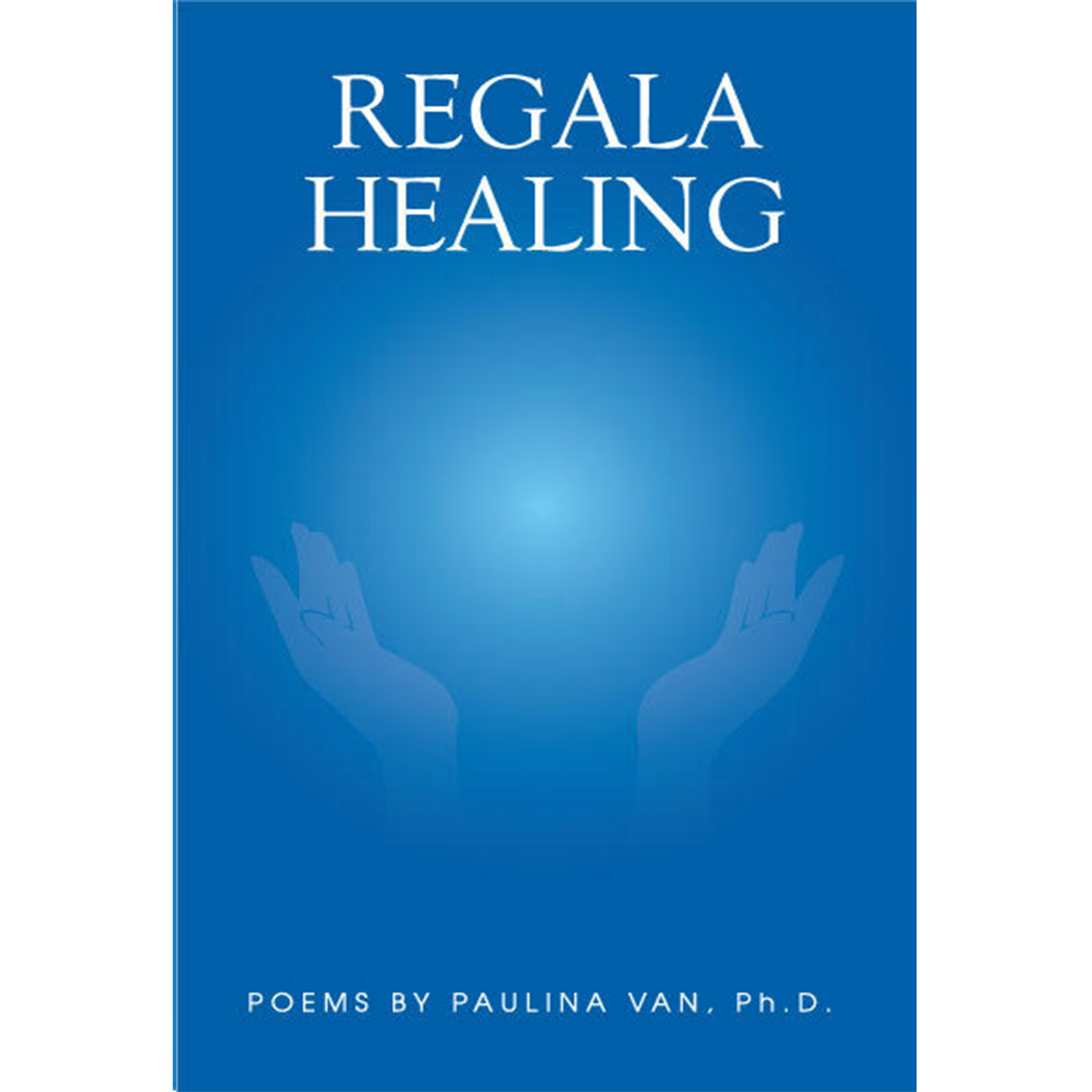 An Authentic Exploration of the Human Condition
Regala Healing is an authentic exploration of the human condition. Dr. Paulina Van's poems strike familiar chords with many as she artfully shares the range of emotions and personal circumstances that seem to emanate directly from her soul to the readers'. It is next to impossible to read her poetry, and not feel she is capturing a circumstance or situation from one's own life. Her poems are undergirded with a raw vulnerability that takes the reader on emotional journeys and forays into self -reflection, introspection, love, compassion, forgiveness, and ultimately acceptance. Van's talent to connect heart-to-heart without pretense or facade, is what makes this compilation of her poetry so special. You will see yourself and life's ups and downs – and everything in between- all contained in her artistry. It is a rare collection of poems that connects readers from all walks of life, and stages. Van is the ultimate "truth teller," giving us all an unfiltered look at ourselves and the human condition, with all our complex layers peeled back."
I'm glad it found me
On my last trip to Hawaii, I happen to run across your book…on my dad's bookshelf. Your book called my name. I was drawn towards it. I found your book very empowering, and I could place myself in the words. I'm glad it found me. I was especially touched by "In this moment everything is alright." You quote has such a way of grounding me and bringing me back into the very moment.
Beautiful Book
Paulina, from the first poem in your beautiful book, Regala Healing, you revealed your expanded and loving heart and soul. Thank you for sharing your blessings with me. I am touched.
Floods our Hearts with Love
Dr. Van's poetic offering opens a window that floods our hearts with light, love, and beauty. The poems are uplifting and heartwarming. We need to be fully human, and the author takes us on the journey.
Un Regalo para Quien lo lee!
Como su título indica, este poemario supone un regalo para quien lo lee. Fragmentos que invitan a la reflexión, al autocuidado y a la compasión hacia uno mismo. Escritos desde el corazón y la sabiduría, y redactados con gran maestría. Gracias querida Paulina, por poner en palabras sentimientos, sufrimientos y experiencias personales, pero con los que te puedes sentir identificada. Y, especialmente gracias, por arrojar luz al compartir el proceso de sanación y las fuentes de respuesta.